PACKET

is a

biweekly

art

publication
Issues are printed in Brooklyn on a Risograph RZ390u, occasionally supplemented with inkjet and laserjet sheets.
Packet is collective and contribution-based with focus on process and experimentation in work. Biweekly issues collect work of the present rather than a theme. In this way Packet is a holding shape for immediacy, irreverence, and the 'par-baked.'
A cover 'residency' is given to an individual seasonally, spanning six issues. After completion, each set of six is rebound and sold as a wire-bound compendium.
Volume I
Issues #001-006
11/4/12 - 1/13/13
Covers by Chris Nosenzo
Volume II
Issues #007-012
1/27/13 - 4/28/13
Covers by Bridget Collins
Volume III
Issues #013-018
5/19/13 - 9/1/13
Covers by Anthony Cudahy
Volume IV
Issues #020-025
10/13/13 - 12/22/13
Covers by Nicole Reber
Volume V
Issues #026-031
1/5/14 - 3/16/14
Covers by Eric Wiley
Volume VI
Issues #034-039
5/11/14 - 7/20/14
Packet's sixth cover residency featured split covers for each Issue. Cover contributions from 18 artists.
Volume VII
Issues #041-046
8/17/14 - 10/26/14
Covers by Aidan Koch
Volume VIII
Issues #049-054
12/7/14 - 2/15/15
Covers by Ian Lewandowski
Volume IX
Issues #055-060
3/9/15 - 5/17/15
Covers by Heidi Hahn
Volume X
Issues #062-067
8/23/15 - 11/8/15
Covers by Bobby Walsh
Special issues are single themed editions that vary in form.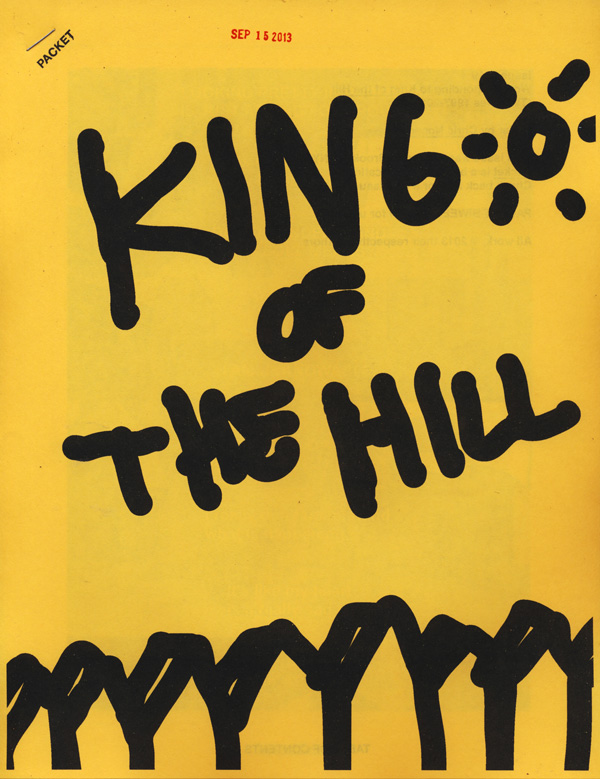 King of the Hill
Issue #019
9/15/13
Fashion Special Vol. 1
Issue #032
4/13/2014
Curated by Christine Zhu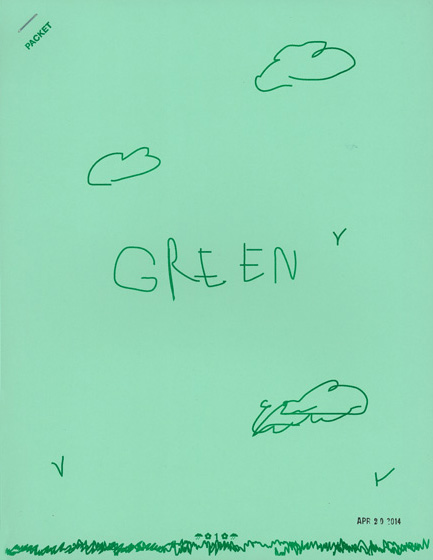 Green
Issue #033
4/20/2014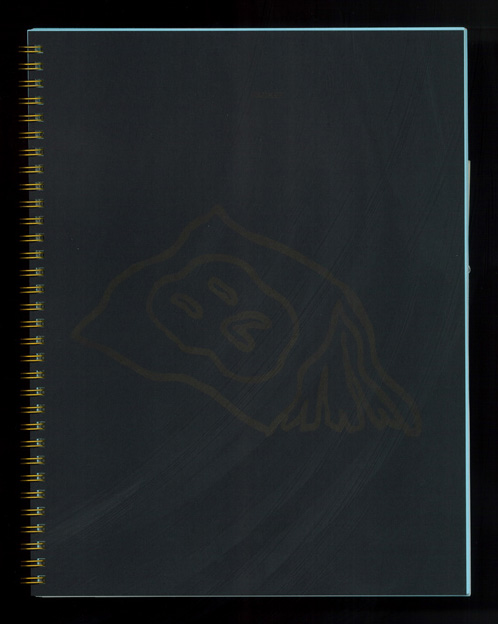 The Unhappiest Readymade
Issue #040
Curated by Anthony Cudahy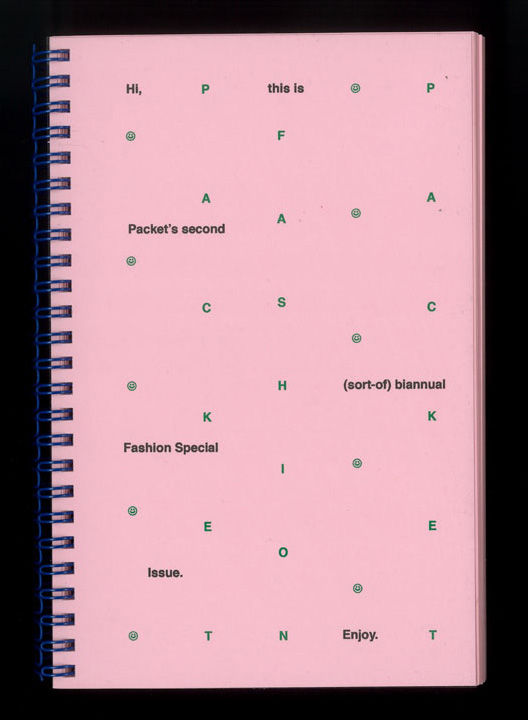 Fashion Special Vol. 2
Issue #047
Curated by Christine Zhu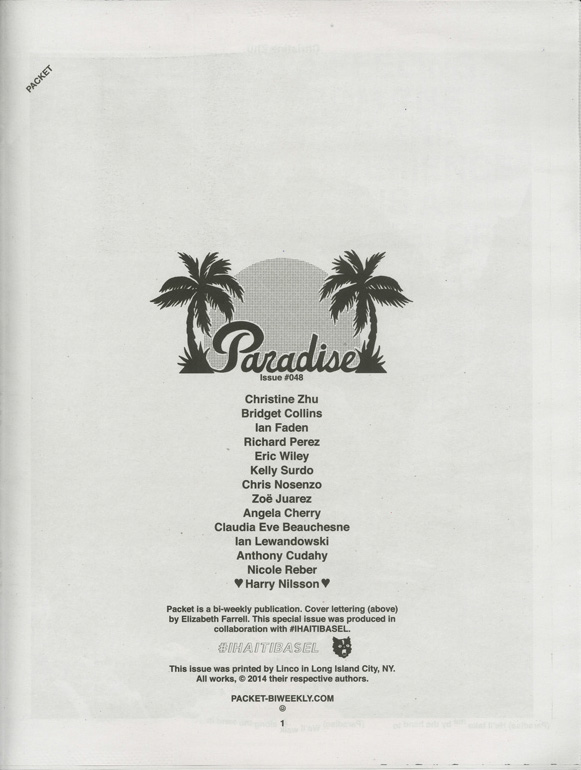 Paradise
Issue #048
Produced for #IHAITIBASEL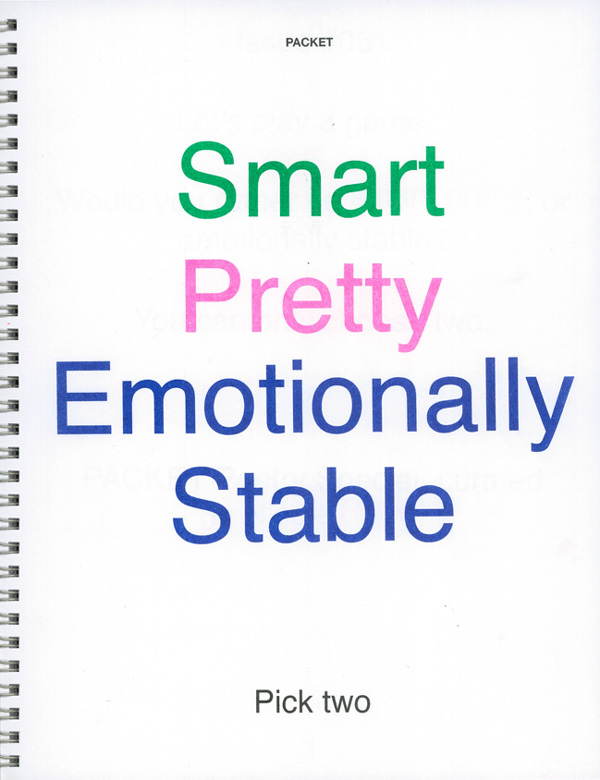 Poetry Special
Issue #061
Curated by Nicole Reber
We have an online store, and stock issues at a number of shops in the NYC area.
Packet is Chris Nosenzo, Nicole Reber, and Christine Zhu.
Our intern is Daisy Sanchez.
Additional curating from Morgan Maher and Ethan Tate.